I'm generally bullish on Apple (AAPL). I previously described how my price target for Apple over the upcoming few months was $221 a share, which it surpassed recently as it now sits at $223.84 a share. My 12-month price target, as I've described to subscribers to Tech Investment Insights, expects moderate further growth this upcoming year.
However, in this case, I do need to cite Warren Buffett's famous saying in his 1989 shareholders letter, saying "[i]t's far better to buy a wonderful company at a fair price than a fair company at a wonderful price."
Apple is right now a wonderful company at a fair price. However, given current sudden market euphoria towards the company after several years of doubting it heavily, particularly over its various technology changes such as wireless headphones and large-screen smartphones, I think some wariness of "Apple euphoria" is merited as well.
Based on current trends and Apple's success in gaining ground with its new line of high-price, new-capability smartphones, as well as continued growth in services and other brands, I believe Apple will continue to chug forward as it continues to gain ground in those areas.
However, it is also worth remembering that now the company is already over about $1.08 trillion and each bit of growth becomes steadily more difficult, particularly as it is now a very mature company that is already at the higher end of its possible P/E valuation multiple.
Growth remains possible and likely, but even with Apple's success and thwarting the doubters and all the money it is making, in terms of return on investment, it is becoming tougher and tougher to scale in the same way as Apple was back when it was a far smaller corporation.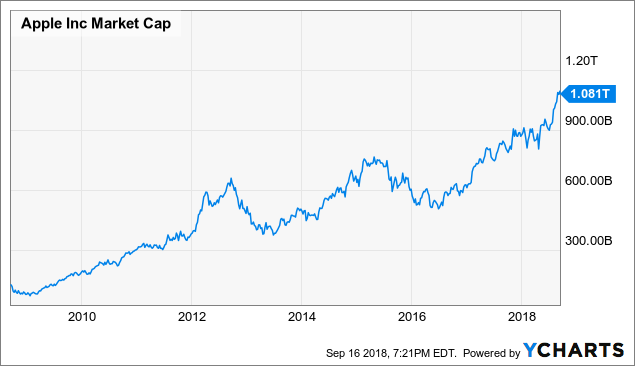 The Key Drivers Behind Apple Growth
As I've previously discussed, much of the optimism around Apple at the moment has been through its quickly-growing services and "other" segments, which includes an enormous array of products and services ranging from Apple TV to wearables to the App store to much more. These are growing at rates that match or exceed that of its core smartphone and other hardware segments, as essentially these seem to be services and products that are expanding into new territory as they benefit off of the Apple brand and ecosystem.
Furthermore, Apple's daring expansion into its new line of revolutionary smartphones has proved an extraordinary success. Despite initial public hesitation at the idea of $1,000 smartphones, the iPhone X sold quite well in terms of number of smartphones, but due to its higher price and profit, it brought in significantly more revenue growth for Apple at a time it was finding itself seemingly stuck in the smartphone game.
Now Apple is seemingly testing the boundaries of this new realm it has broken into even further, as it looks to a $1,200 upcoming smartphone and even bigger screens and more unusual technological innovations to its products as it both tries to find new previously untapped consumer markets and encourages its current users to shell out more money for its products.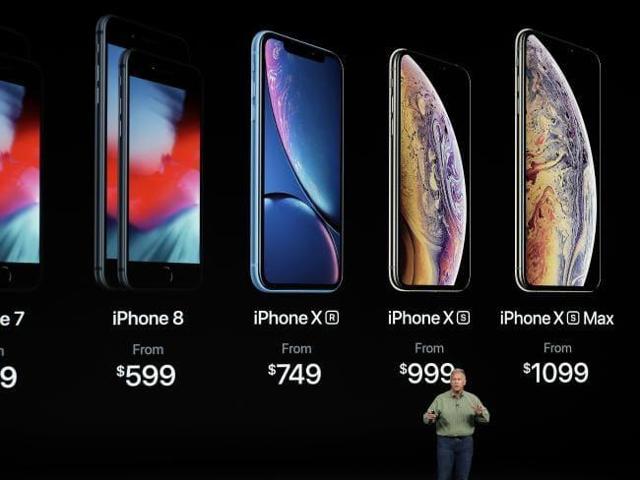 (Source: Cnet)
The rest of Apple's segments, such as iPads and Macs, vary between showing moderate growth to small declines. These, at the moment, do not appear to be major drivers of Apple's price movement up or down, and likely will continue to have little effect as long as they do not change from their current non-impactful course.
Essentially, this is why Apple seems poised to continue to grow. However, while growth is expected, we also have to look seriously at how much real growth it can bring in.
Apple is now at a roughly 19 P/E ratio, which is slightly elevated when you consider many other hardware-focused companies remain in the 15 or so range. While some companies such as Microsoft (MSFT) are pushing that boundary up, Apple does not seem to merit so much optimism as to continue to expand its P/E multiple upwards into the 20s. Unlike Amazon (AMZN), also now nearing $1 trillion, Apple does not have the luxury of expectations for eventual dramatic new profit margins that justify too much of a high P/E expansion.
Furthermore, Apple is now over $1 trillion. Year-to-date, it has brought in over $202 billion in sales and $45.4 billion in post-tax net income. Even after the reduction in repatriation penalty earlier this year that had for years prevented Apple from reasonably returning its cash for use in the United States and after which Apple announced massive U.S. investment plans, Apple still has apparently over $288.543 billion in current assets and long-term securities as compared to $326.359 billion a year ago.
This means that it is finding difficult places to invest that cash, as it now begins increasing its dividend and buying back stock as a means of using that cash somehow and thus really going into "mature company mode."
Conclusion
Apple is a huge, effective, and growing company. It is being buoyed by real market opportunities likely to push it higher. How, as with all things, there is a limit to that growth and at its current stage, with an increase in growth multiple unlikely, the sheer amount of money Apple must bring in to grow its valuation is enormous and has a cap to it.
As shown by Apple's increasing shareholder capital return actions, Apple undoubtedly sees this as well as it is running out of places to invest and is slowly shifting to a cash-returning machine like many mid- to late-stage corporations are.
Like I said, I'm a bull of Apple. But the days of 80%, or even 50%, year-on-year gains seem tougher and tougher to pull, as the numbers and company actions indicate.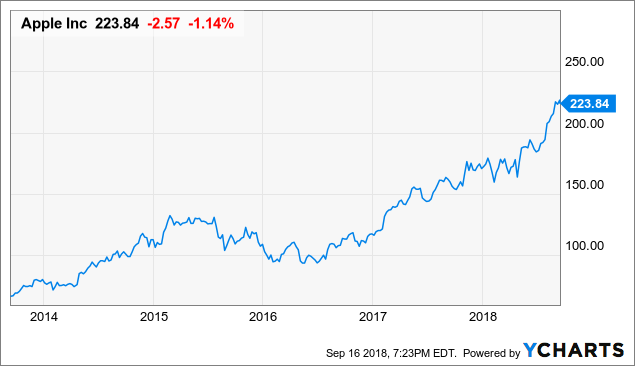 At Tech Investment Insights I discuss specific companies and investment products that I believe are especially poised to gain in the market, as well as the one to avoid.
Focusing on technology, in particular, I provide you updated risk/reward ratings of dozens of companies, price targets on potential worthwhile investments, portfolio strategies, and alluring risks to avoid. I hope you will give it a look.
Disclosure: I/we have no positions in any stocks mentioned, and no plans to initiate any positions within the next 72 hours.
I wrote this article myself, and it expresses my own opinions. I am not receiving compensation for it (other than from Seeking Alpha). I have no business relationship with any company whose stock is mentioned in this article.